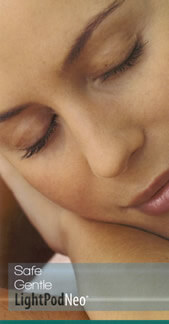 Preventive Medicine Associates now offers Aesthetic Laser Treatments using the LightPod Neo. The Light Pod Neo is a uniquely gentle and versatile laser device, which is safely and effectively used for a broad range of common aesthetic skin treatments such as:
Skin Tightening
Skin Rejuvenation
Hair Removal
PFB (ingrown hairs)
Acne
Spider Veins
Sun & Age Spots
Rosacea
How Does The Lightpod Neo Work?
The Neo's 1064nm laser light is attracted to a combination of melanin, hemoglobin and water within the skin tissue. The laser energy passes through the epidermis and selectively targets specific tissue structures without affecting the surrounding skin. These factors are what make the laser so versatile, efficient, safe and gentle.
Are Aesthetic Laser Treatments Right For Me?
The LightPod Neo is proven to deliver excellent clinical results for all skin types. Outcomes may vary depending upon your skin condition and various other factors. Your laser practitioner will review your skin's characteristics and medical history to determine the most appropriate and effective treatment for you.